Cake Stands Rentals
for Rent
Cake Stand Rentals
Want to take your cake to the next level? Check out our Cake Stand Rentals!
Customized cake stand rentals will allow you to elevate your cake and your occasion! Your cake and your cupcakes will stand out and delight your guests. If you are looking to rent cake stands or rent cupcake stands, we can help. We have a variety of styles, colors, shapes and sizes. Customers are frequently amazed at how much difference adding a cake stand to a food table will dress up the style of the event.
Not just for cakes. Perhaps you are having a dinner party or hosting a shower, a multi-layer stand might be just what you need to bring sophistication and style to your food display. Great for displaying and serving appetizers, finger foods, sandwiches, and small desserts.
Need other ideas to add to your party theme or decorations? Visit our centerpiece & decorations page and check out our linens and beautiful tablescape options.
Still can't decide, stop by our showroom in Franklin, Ohio to see our beautiful displays. Call today to make an appointment- Dayton at 937-885-5454 or Cincinnati at 513-315-9110.
Professional delivery to
Dayton Ohio
and surrounding areas. Please submit a quote or contact us to be sure we service your area.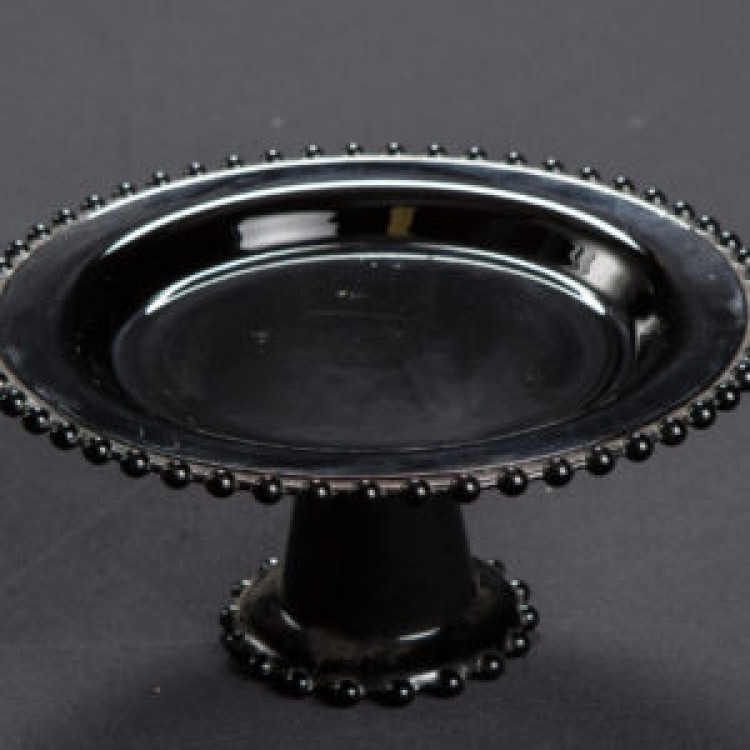 Black Cake Stand
from $45.00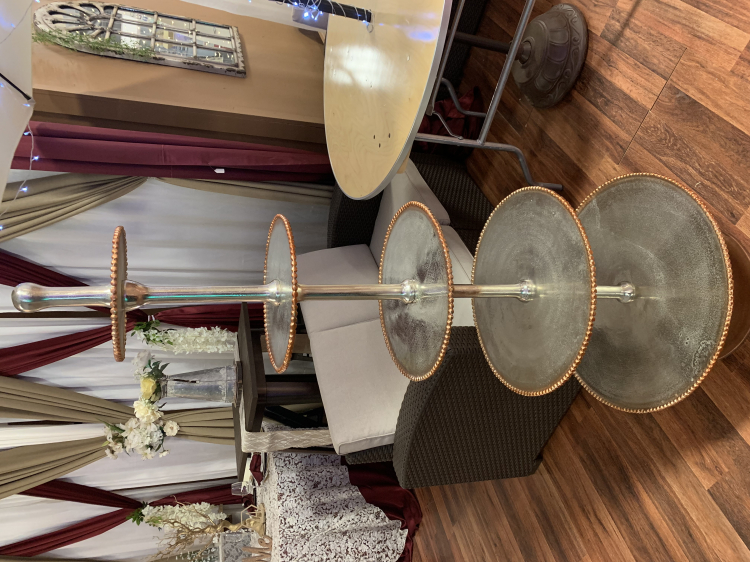 Copper Beaded 5' Cupcake Stand
from $75.00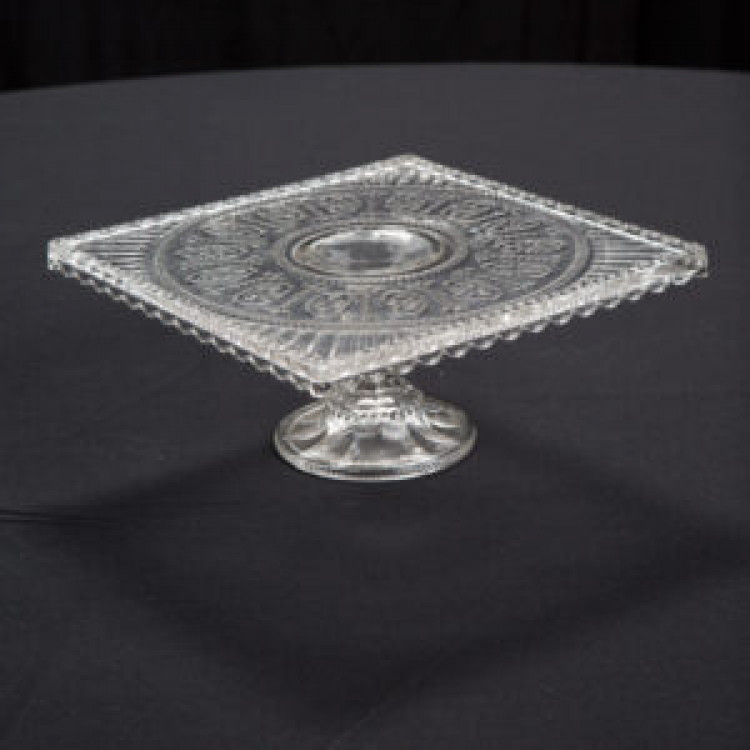 Crystal Cake Stand- Square
from $50.00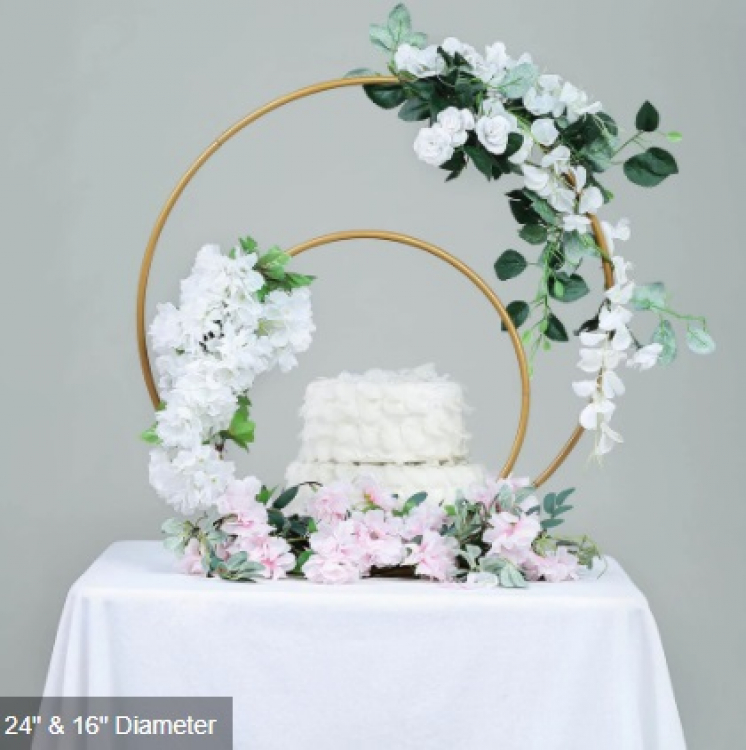 Double Metal Hoop Cake Stand
from $45.00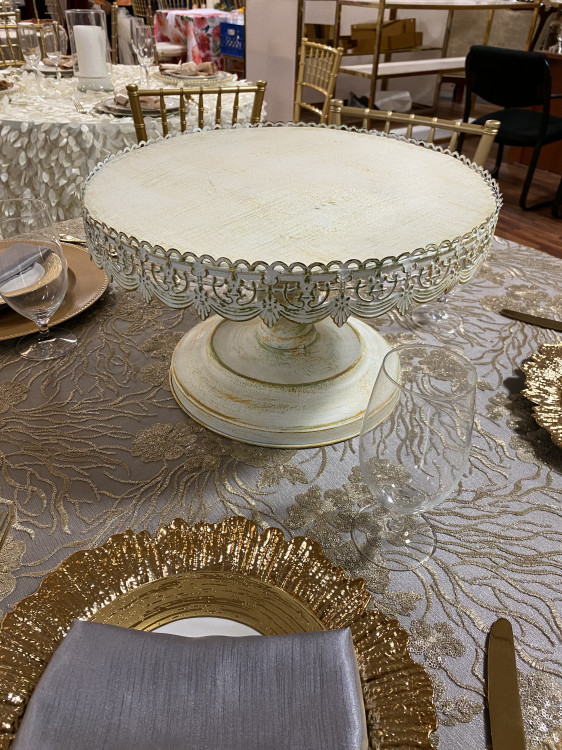 Rustic Cake Stand
from $40.00
Silver 3 Tier Cupcake Stand
from $25.00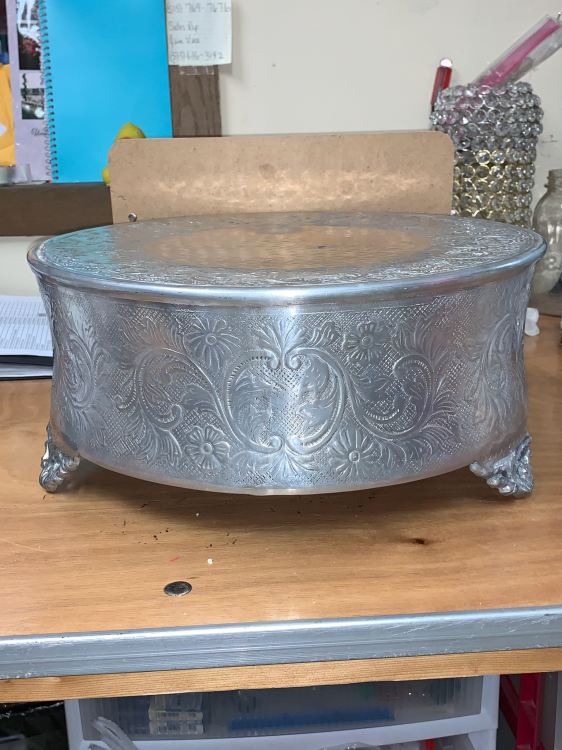 Silver Cakestand Small
from $35.00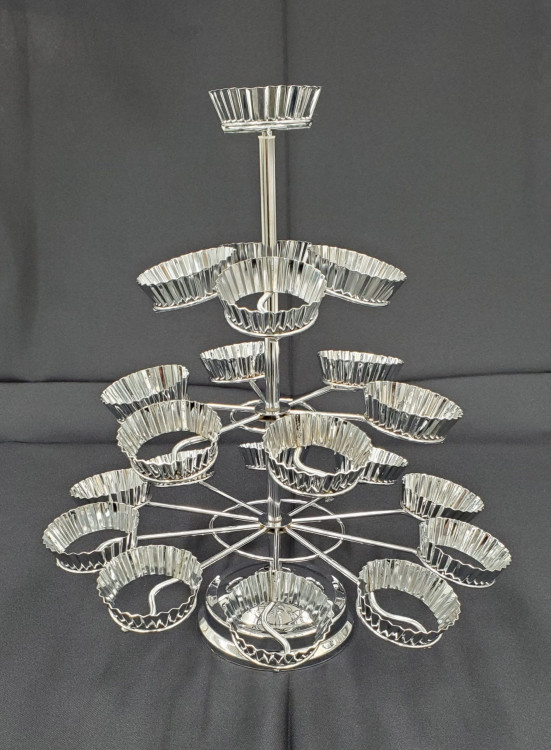 Silver Tree Cupcake Stand
from $25.00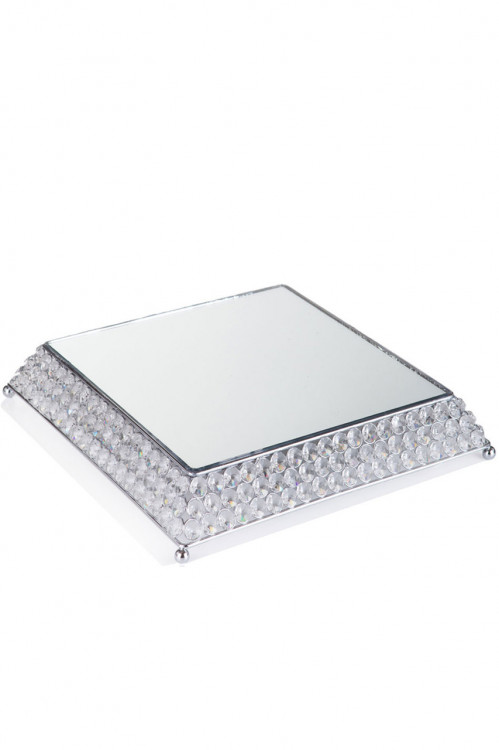 Square Crystal Mirror Cake Stand
from $40.00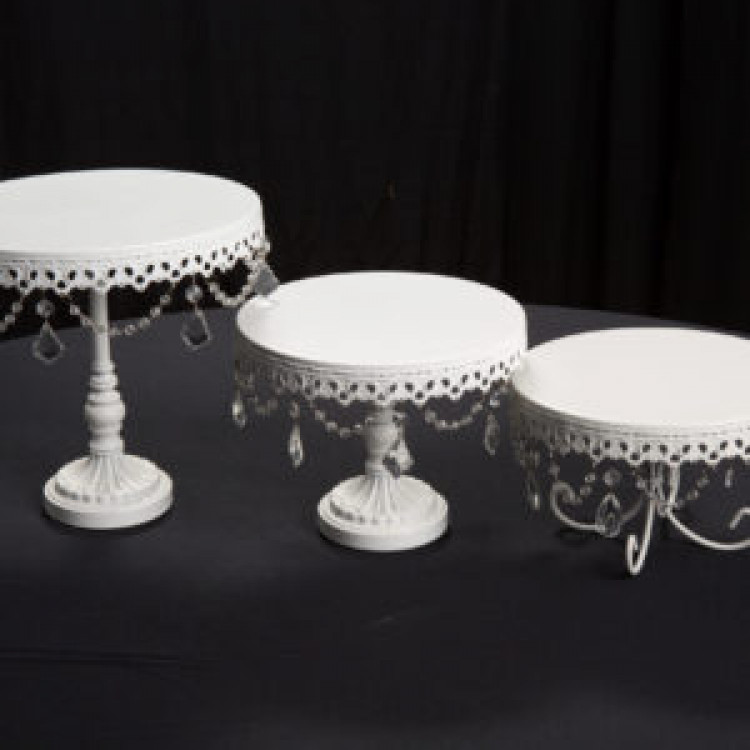 White Crystal Cake Stand
from $40.00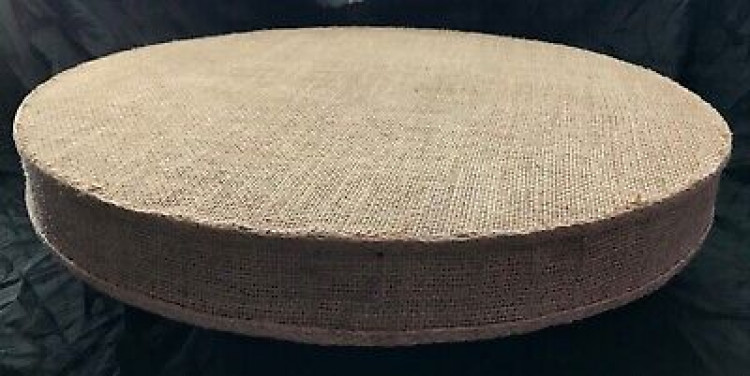 Burlap Cake Stand
from $35.00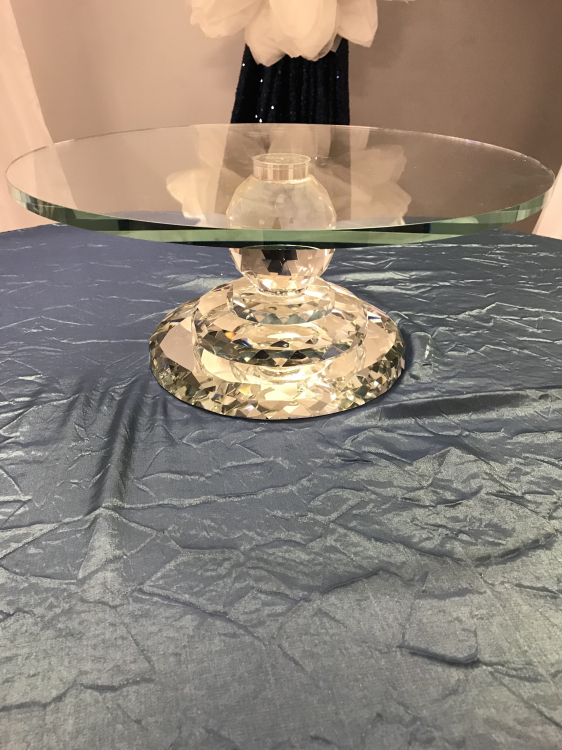 Crystal 18" Cake Stand
from $65.00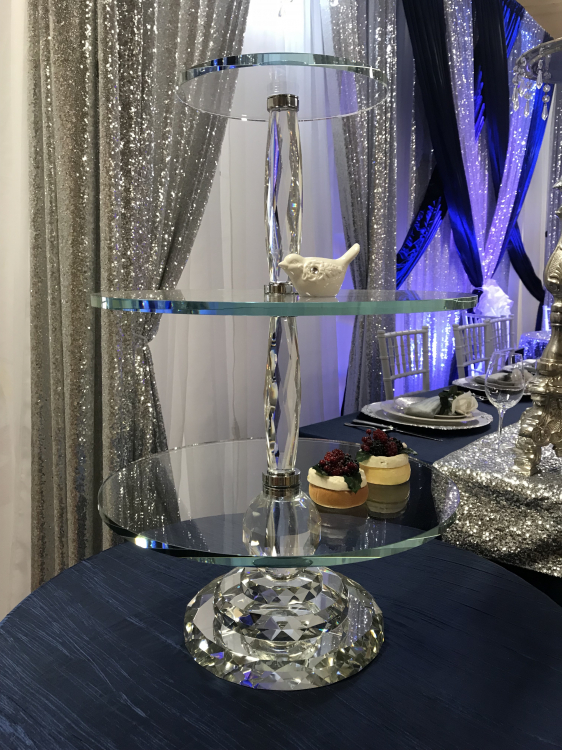 Crystal Cupcake Stand
from $75.00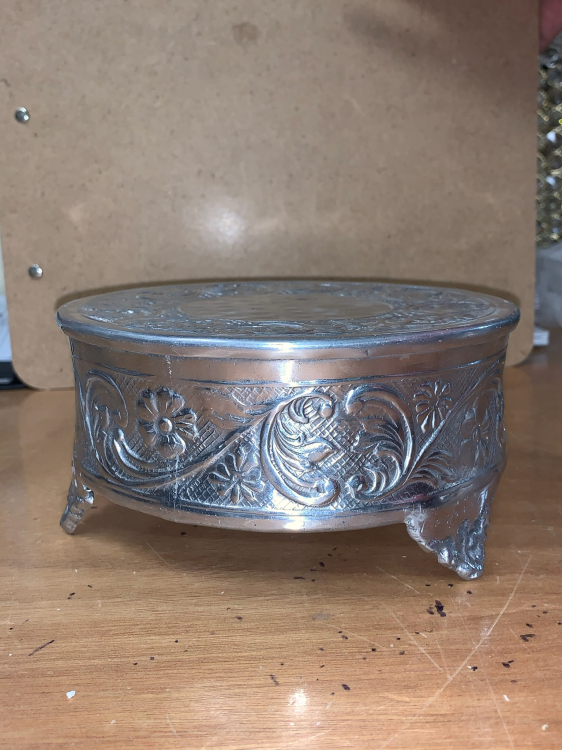 Silver Cup Cake Stand 5'
from $0.00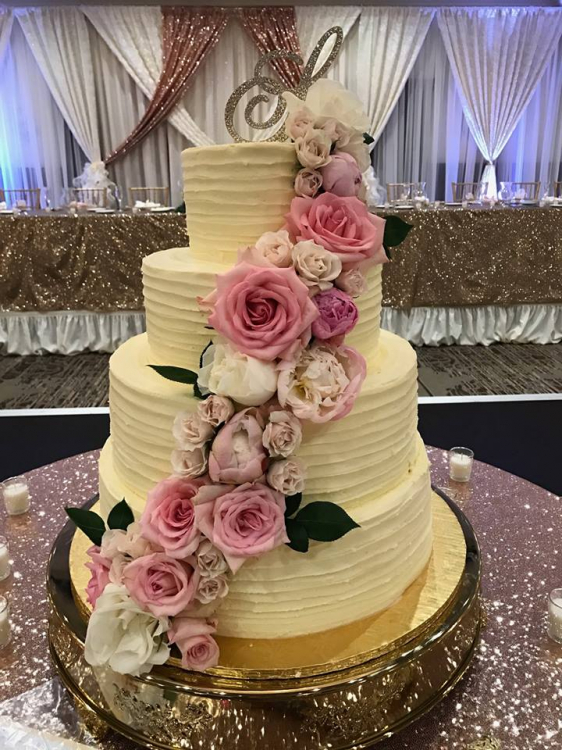 Gold Cake Stand Small
from $35.00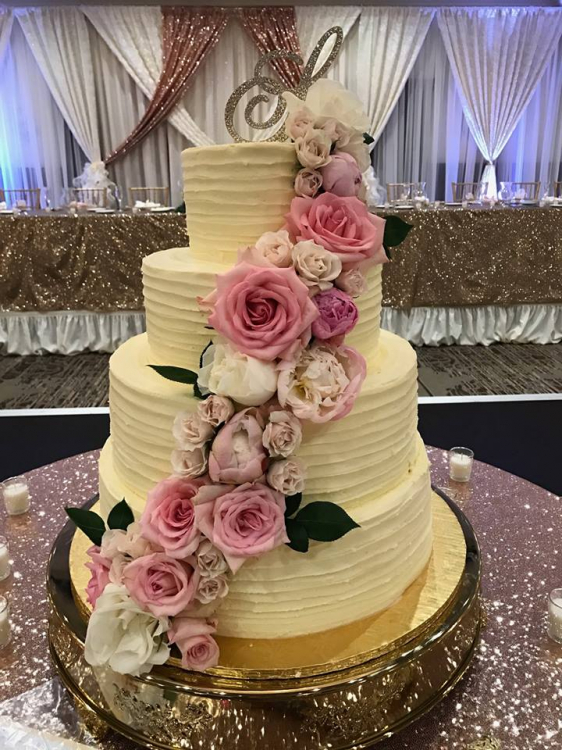 Gold Cake Stand Large
from $45.00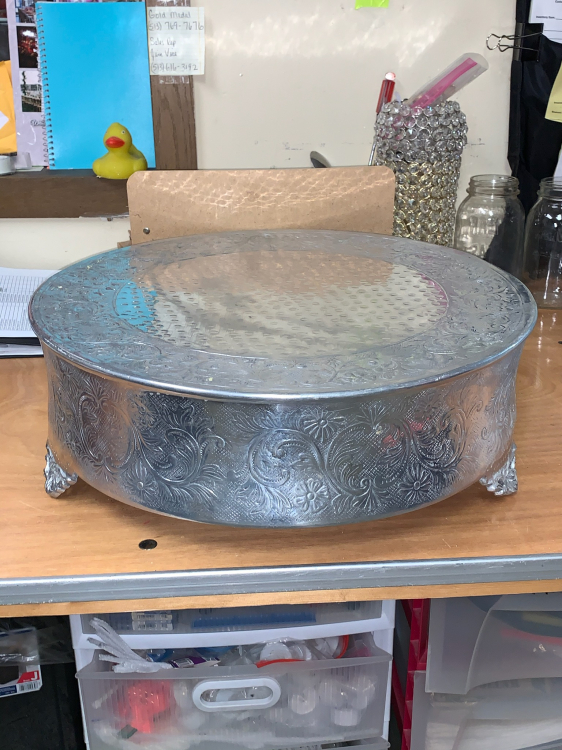 Silver Medium Traditional Round Cake Stand
from $40.00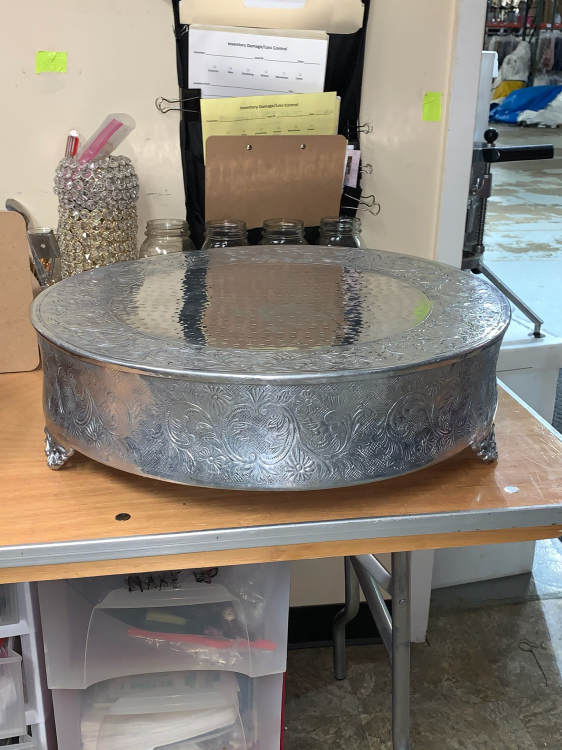 Silver Large Traditional Round Cake Stand
from $45.00